Our Company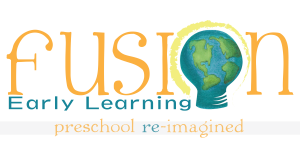 Fusion Early Learning is an early education company currently based in Northern California. We have developed an approach to early learning that is uniquely our own, based in educational neuroscience, for today's young learner. In addition to our preschools in California that we own and operate, we also are starting to share our curriculum and methods with preschools around the United States. We currently have three licensed "Fusion Early Learning Schools" outside of California with more on the way.
Our Mission
We are providing preschools and curriculum that promote independent, free- thinking  and adventurous children by dividing subject matter into individual learning environments and teaching essential concepts through creative, challenging, age-appropriate means. Students will have not only a good understanding of the world around them, but the academic adventure ahead.
We are… higher learning for early education, igniting young minds of the world!
If you think your preschool or early learning center may be a good fit for Fusion Early Learning schedule aweb-walk today. We would love to share it with you.
A little about the founders…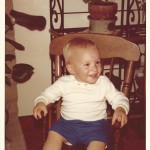 Tom Hamilton is our CEO. Tom has 2 children, Jack and Emma. Both grew up in our schools and are curious and adventurous learners because of it. Tom currently lives in Yuba City, CA with his 3 dogs, 2 turtles, a bird and his wife (and business partner) Meghan. He loves the outdoors. Any excuse to go for a hike, go camping or backpacking and he is out the door! Tom is an amazing father and incredible business partner. He sees a path for growth and chases it relentlessly. His passion, guidance, and willingness to learn new things keeps FEL strong and ever growing.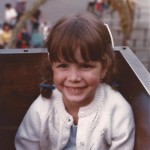 Meghan Hamilton is our CCO, bringing her creativity into many different aspects of the business. She is the author of the Fusion Early Learning Curriculum and inventor of the method. She is creative and quiet by nature and relaxes by working out. Pilates is her new favorite exercise.  Meghan loves trying new foods, and enjoying all the wonderful fruits and veggies that nature provides. She is a bit of a health nut. With Tom and their two children, they are an adventurous family and hope to take Jack and Emma on their first backpacking trip this summer.
Clint Charlson is our COO. He has a beautiful daughter named Adrienne who attends our Roseville, CA preschool. They are inseparable; a daddy-daughter duo that is tough to beat! Clint lives in Sacramento, CA and loves to go for long bike rides with his friends. Clint loves great food, good laughs and loves to be on the go. He has a mind for numbers and is always asking the hard questions. He enjoys playing the devil's advocate a bit, which is part of what makes any business successful! Clint is an amazing business partner who is incredibly supportive of the sometimes seemingly crazy ideas that Meghan and Tom throw his way!
"Education is not the filling of a pail, but the lighting of a fire."
~William Butler Yeats